You are cordially invited to the monthly EBN Breakfast event that will take place under the auspices of the Embassy of Belgium, on Thursday, 15th of March at 08:30 at the Holiday Inn (Seimyniskiu 1, Vilnius).
Belgium and its regions: an economic powerhouse in Europe
Mr Thomas Castrel and Mr. Jean-Phillipe Schklar will present the economic potential of Belgium and its regions and why it is the right place for setting up/expanding your business.

The presentation will be followed by a case study of a Lithuania based company « Brolis Semiconductors » that will share its experience with expending their activities in Ghent.


Thomas Castrel is Economic and Trade Counsellor for the Flemish region at the Belgian embassy and Head of Office at the Baltics office of Flanders Investment and Trade (FIT).
FIT is the external governmental agency of the government of Flanders, Belgium, dealing with export promotion and investment attraction. Previously, Thomas worked as Deputy Director Inward Investment at the head office of FIT in Brussels where he travelled mainly in Europe to promote Flanders as a prime business location. Thomas has previous experience as export sales manager in the Baltic & CEE region. He speaks fluent Russian and Polish and holds a MA Slavonic Studies and Eastern European Sciences obtained at the KULeuven, Belgium. Furthermore, he studied at Warsaw University, Poland, and Vilnius University, Lithuania. Thomas also obtained a MA Management at the Leuven School of Business and Economics and an Advanced MA International Relations and Diplomacy at the University of Antwerp. Thomas likes to read about history and enjoys his weekly runs.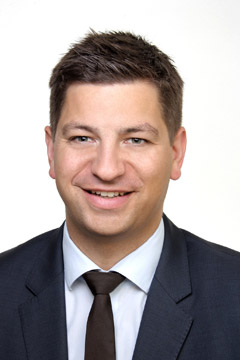 Jean-Philippe Schklar
Economic and commercial Counsellor to Lithuania, Latvia and Estonia at the Economic section of the Belgian embassy for the Walloon Export and Foreign Investment Agency (called AWEX).
AWEX is a public interest organisation in charge of the promotion of foreign trade and the attraction of foreign investments for Wallonia in Belgium.
Has hold several managerial positions in the private sector (in Belgium and Poland) before his appointment in Riga.
Has lived 8 years in Warsaw, Poland, where he was Commercial Director (Poland & Baltic States) for a French company active in the food & pharmaceutical industry.
Jean-Philippe is MA in Management (University of Liège, Belgium) and Bachelor in Foreign Trade.

Please confirm your attendance by Tuesday, 13th of March to edita@ebn.lt. This event is free for EBN members; non-members may attend by paying an entrance fee of €15.

If you are not a member and would like to register for this event, please fill out this form.

If you want to become a member now, please go to Join the EBN.